Description
Samsung HW-N300
HW-N300/XP
Booming bass with a built-in woofer
Wireless connection with TV
TV mate for better TV sound
This ideal TV companion lets you hear sound differently. Hear powerful, outstanding sound from a compact Soundbar.
* The Soundbar connects wirelessly to your TV with a Bluetooth.
Booming bass with a built-in woofer
Surround yourself with the deep bass you want without a separate woofer. The Soundbar comes equipped with two built-in woofers and a sound duct. That means more space, and more bass for you.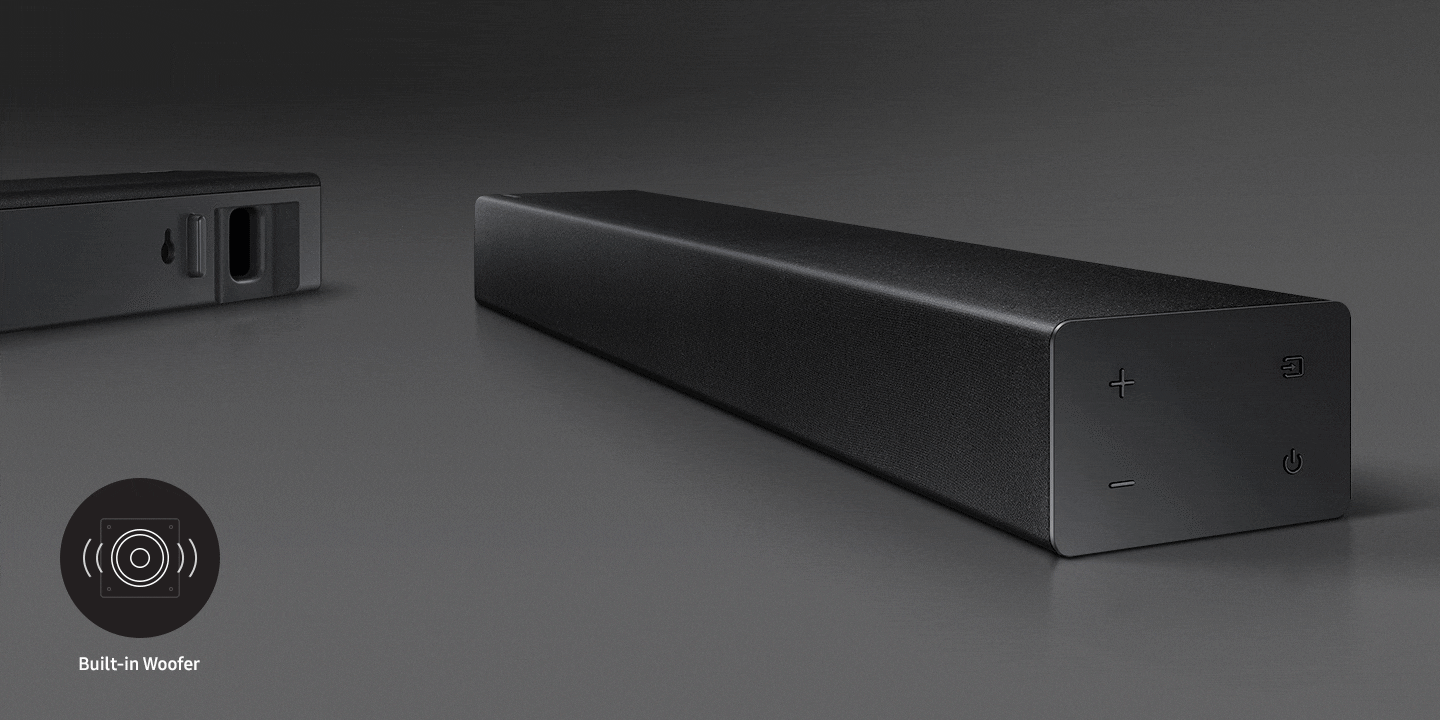 Samsung HW-N300
HW-N300/XP
Play your music with a built-in USB port
This Soundbar makes it easy to enjoy your own music in your own space. It comes complete with an integrated USB 2.0 port, so all you have to do is plug in a memory device with your music files and hit the play button.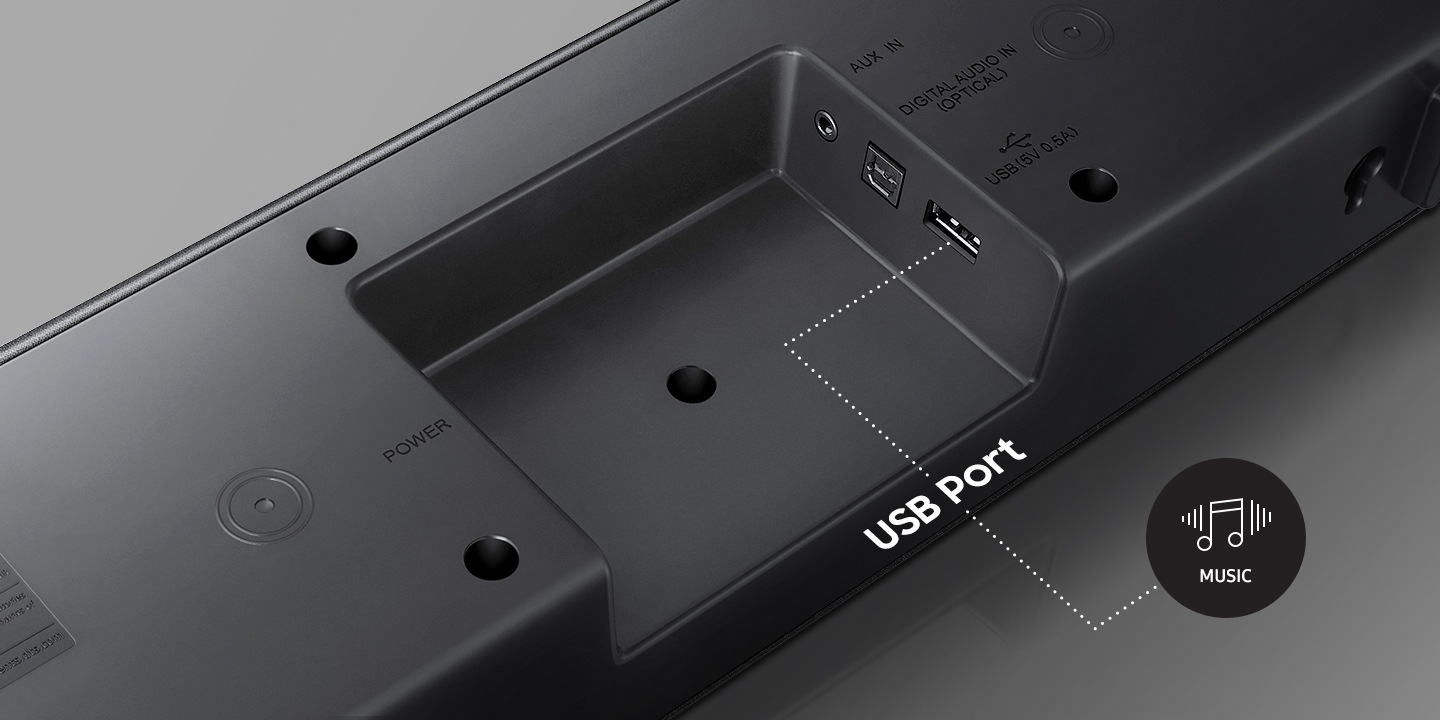 Surround Sound Expansion expands the listening area both sideways and up to deliver high-quality sound. Now you can enjoy great sound with truly immersive surround effects.
Wireless connection with TV
Connect your Soundbar to your Samsung TV* with ease and without the clutter of wires via Bluetooth. You'll be able to enjoy all your content instantly.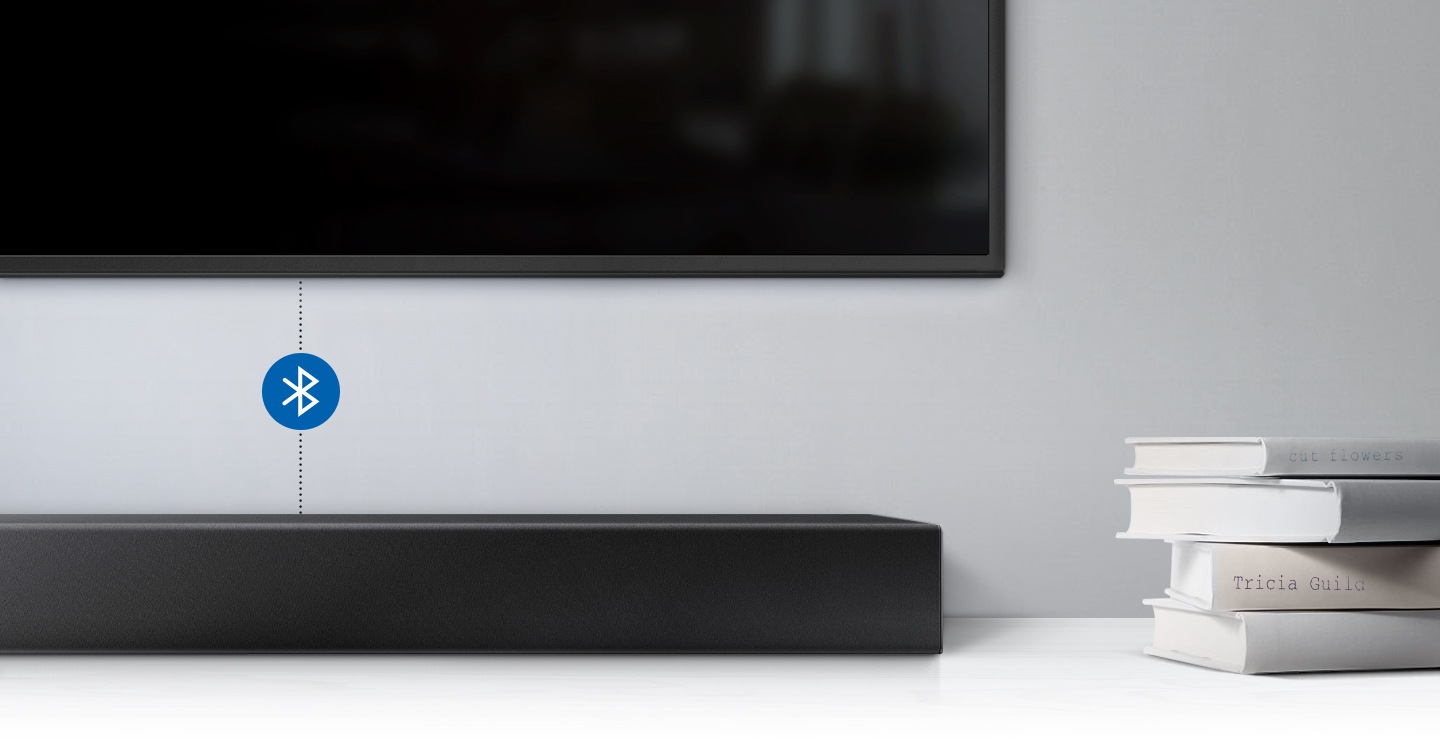 * Compatible with select Samsung TVs supporting Bluetooth.
Music streaming via Bluetooth
The Soundbar uses Bluetooth for easy wireless connections to other devices. Enjoy music from your mobile in top audio quality anywhere, no strings attached.
You don't need several remotes. For power, volume, and even for the sound effects, you can control key Soundbar functions with a Samsung TV remote through TV UI.
* Compatible with select Samsung TVs. Please check in store for more details.
Number of Sound Modes (DSP)
Number of Sound Modes (DSP)
Surround Sound Expansion (Virtual Surround Sound)
One Cable (Power Pass to TV)
Micro USB for LAN/SW Update
Number of HDMI Input/Output
Smart Things App (Changed from Samsung Connect App)
Samsung Audio Remote App (Bluetooth)
Sound+ Mount Kit Capability - Works with WMN300SB
Compatible with SWA-8500S
Compatible with SWA-9000S
Net Dimension (Main Speaker) (WxHxD)
Net Dimension (Wireless Module) (WxHxD)
Gross Dimension (WxHxD): One Packing
Net Weight (Main Speaker)
Gross Dimension (WxHxD): One Packing
Stand-by Power Consumption (Main)
Operating Power Consumption (Main)
Operating Power Consumption (Soundbar Only)
Operating Power Consumption (for TV, Max)